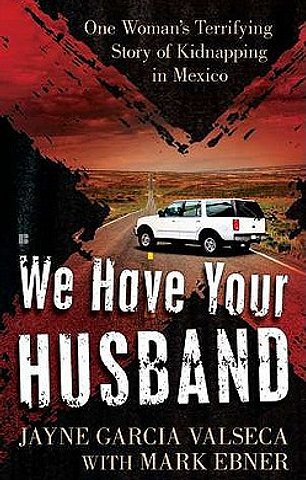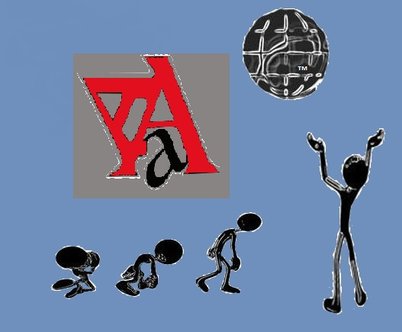 Eduardo and Jayne Valseca
This is the amazing story of, not one, but two survivors, Eduardo Garcia Valseca and his wife Jayne Rager Valseca, who met in 1992 in Washington, DC when Jayne was using a payphone. Eduardo was the son of Mexican newspaper baron, Jose Garcia Valseca, who had built an empire in 1937 by selling his papers from a train car. But by 1992 the train was all that was left of Eduardo's inheritance. Jayne was an actress who had appeared in a few soap operas and some commercials at the time. They say it was love at first sight. Everything else happened quickly. Eduardo and Jayne had eventually gotten married, in 1994, and then moved to Mexico where they would begin raising their three children.
In June 2007, they dropped their kids off at school, when they noticed several cars parked along the road that leads onto their property. All of a sudden they were attacked by a gang of heavily armed men. "We were ambushed. Our windows were smashed and we were pulled from the car at gunpoint. My brain didn't even have time to register what was happening," Jayne explained. Eduardo was hit in the head with a hammer and they were both held at gunpoint. After driving a few miles, the kidnappers let Jayne go, but took Eduardo with them. Jayne had become disoriented by the violent attack and was barely able to find help before collapsing.
Several days after Eduardo's abduction, Jayne received an email. It said if she ever wanted to see her husband again she would have to pay a ransom of $8 million. While Eduardo was being held he believed he was kidnapped because his captors assumed the family was rich. "They thought that I had a lot of money in cash that I could give them and I did not," he said.
The Garcia Valseca last name was well known in the region around Guanajuato, Mexico, where Eduardo had grown up. When the family couldn't come up with the ransom fast enough, the kidnappers began beating Eduardo. The more time passed, the more violent the kidnappers got. Twice Eduardo was shot -- once in the leg and once in the arm.
Eduardo says the kidnappers kept him in a wooden cage. The cage built as a closet against a brick or concrete wall had a height of 70 inches (barely high enough for Eduardo to stand up). It was 20 inches wide (two inches less than the distance between his shoulders), and 80 inches long (just enough for him to lie down). His captors kept a light bulb on and music blaring from speakers inside the cage 24-hours a day. When the kidnappers realized that no amount of torture was going to produce the $8 million they wanted, they began to ask for less money. They were eventually paid off but the amount that was agreed upon has not been disclosed publicly. After receiving the ransom, on a January night, the kidnappers shaved Eduardo, got him dressed and then took his picture for proof that he was still alive. They then drove him to a cemetery and released him. When Eduardo returned home 225 days after he was originally abducted, he weighed about 90 lbs. pounds and could barely move or speak. "He was so weak and had been through so much that he couldn't even smile," Jayne says. "He could barely talk above a whisper and it took several hours of giving him liquids and foods for him to even be able to talk and to finally smile with the children." Eduardo explains that he was ready to give up but thoughts of his wife are what kept him alive.
The family eventually moved to the United States, and launched a crusade to create awareness about how organized crime is affecting innocent lives on both sides of the border. Eduardo and Jayne protested in front of the White House and were also constantly calling on Mexican authorities to address the issue. Eduardo says the ring-leader spoke English with an American accent -- the others spoke South American Spanish.
The couple's effort finally paid off when they began speaking publicly about their ordeal and the power of forgiveness. They have been featured on the Today Show and Dateline and Jayne wrote a book called, "We Have Your Husband". They had even been honored at the Spanish Prayer Breakfast at the White House, by President Obama. They had attracted national attention.
Jayne, who had survived this ordeal in Mexico later became diagnosed with stage 4 breast cancer. She died on May 3, 2012 at her home in Maryland. She was 45. Jayne was quoted as saying, "If I continue to hold on to this in a negative way, then the criminals just keep on committing a crime against us every day and I can't let that happen." She became a prominent advocate for the families and victims of one of Mexico's most dangerous schemes: kidnapping for ransom.
There has been a foundation created in her honor: http://www.ragerfoundation.com/